Play it Forward Challenge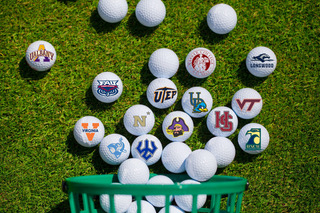 CHALLENGE
Want to lower your scoring average so you are more attractive to a Reach School?
A great way to lower scoring average is to get comfortable being uncomfortable. What does that mean? When most of us get under par (amount will vary person to person), we become uncomfortable. Our thoughts take off in hyper mode into the future and past. Remember the present has no fear. However, staying in the present is oh so difficult!
Here is a challenge for you to expand your "comfort zone" and get more comfortable going low.
Play it Forward
Play 9-holes from 20% forward of where you would normally play. For some this might be teeing it up in the fairway. It is okay! Please do yourself a favor and find a way to break par, to break 33, to break 30 from a forward area for 9 holes. And do it again and again! Do it weekly even after you go back to your normal set of tees.
What will you learn?
1. Course management
2. How to sink putts under pressure
3. How to control your thoughts
4. Breaking par is easier than you thought and can be done at longer distances also.
5. Confidence increases and it is fun to play again
Go get it! Follow Will2Golf and Tweet your score and story to @Will2Golf#GoLowGolfChallenge